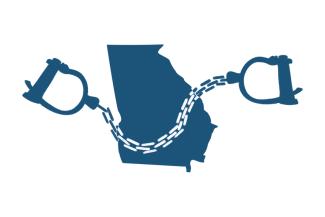 Fine Arts Theatre
A first-of-its-kind endeavor, By Our Hands is a cross-institutional theatrical experience between Spelman College, the University of Georgia, librarians, archivists, students, professionals, incarcerated individuals, and community partners. The Georgia Incarceration Performance Project incorporates scenes directly from Georgia history to negotiate our relationship with incarceration, race, and the impact of forced labor through dance, media, and dramatic performance. This unique experience will be limited to four shows only. 
This production is available free to the public due to the generous support of The Andrew W. Mellon Foundation, the Willson Center for the Humanities & Arts, the Ferman Fund, the McCay Fund, the Franklin Excellence Fund, and the University of Georgia Office of Service-Learning through the David A. and Evelyn A. Knauft Endowment for Service-Learning.
Production Content Advisory
This production contains high levels of sensorial stimulation including the use of fog/haze, lighting effects, and scenes depicting physical violence. As this production uses verbatim text and imagery from archival material about Georgia's carceral history, please be aware that this performance contains strong language, some profanity, imagery, and scenes which may be offensive to some audiences. It may not be suitable for all audiences.
 
Theatre & Film Studies, Willson Center
UGA Theatre