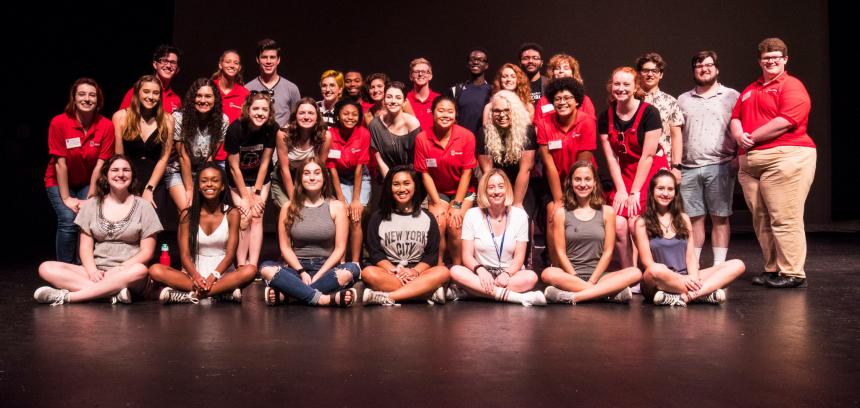 Our department—first in the field in the state of Georgia, emerging from one of the oldest collegiate dramatic clubs in the country—promotes the study and practice of dramatic art across all cultures and in all its current media, including: stage, film theory and history, computer animation, motion capture, interactive media, and robotics. Our alumni have entered a wide variety of careers from stage to screen to academia, business, and more. 
We offer two Bachelor of Arts (AB) degrees—the A.B. in Theatre and the A.B. in Film Studies—as well as undergraduate minors in theatre and film studies. Both undergraduate programs are liberal arts degrees providing an exposure to several fields of knowledge in the physical, biological and social sciences, the humanities and the arts while also allowing a concentration in theatre or in film studies. More than half of our students pursue second majors or dual degrees, which is encouraged and usually manageable within four years.
Theatre majors can pursue the general major or add an optional area of emphasis in acting, design, directing/stage management, dramatic media, dramatic writing, or theatre theory/history. They can also audition for the Musical Theatre Certificate program or apply to the Double Dawg Theatre/Nonprofit Management and Leadership M.A. program. Film production courses are also available to UGA students through the Georgia Film Consortium in partnership with Georgia Film Academy.
There are prospective student tour days available, and limited numbers of individual tours by appointment only. Contact Dina Canup at dinac@uga.edu for additional information.