Image: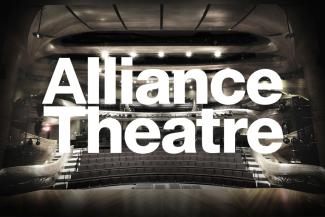 Robert Hindsman will be visiting the department on Feb 24 from 4:30–6:00PM to recruit Teaching Assistants for the Alliance Drama Camps. Many of our alum have served as Alliance interns and TA's and gone on to work in other Alliance positions and appeared in their stage productions. It is a terrific way to get your foot in the door at the largest regional theatre in the south.
 
Mr. Hindsman will present a brief overview of the internships and then there will be private interviews with interested candidates. Remember: bring a copy of your resume!
 
Job Description:
 
Spring Break & Summer Internship Opportunities
The Alliance Theatre's Education Department offers a variety of internships that can be used toward high school community service and college credit at many schools. Opportunities range from working in the classroom as a Teaching Assistant for our Summer Drama Day Camps to assisting with preparation and execution of our Educator Conference. Interns will gain real-world experience in arts & education related fields and work under the guidance and mentorship of our guest artists and staff.
 
Go to https://www.signupgenius.com/go/30e0b4ca5ad2fa6f85-alliance to sign up for this event and to schedule an on campus interview.
 
Contact George Contini (gcontini@uga.edu) or Dina Canup (dinac@uga.edu) with any questions.