Image: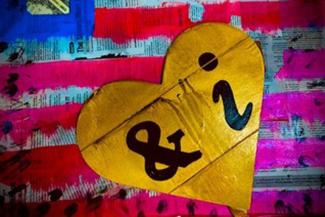 UGA'S MFA Performance Ensemble announce their debut performance with Love and Information by Caryl Churchill, an immersive, multi-media piece. Directed by Head of Performance Studies, George Contini, Love & Information plays December 1st – December 4th at 7:30pm in the Fine Arts Building, Room 115.
Someone sneezes. Someone can't get a signal. Someone shares a secret. Someone won't answer the door. Someone put an elephant on the stairs. Someone's not ready to talk. Someone is her brother's mother. Someone hates irrational numbers. In this fast-moving kaleidoscope, more than a hundred characters try to make sense of what they know.
 
A note on the playwright – Caryl Churchill, one of the most influential and significant contemporary British dramatists still working today, is the author of more than 30 plays (including Top Girls, Cloud Nine, Serious Money and The Skriker), as well as a number of adaptations and translations.  Described as "one of Britain's greatest poets and innovators for the contemporary stage", she is known for dramatizing abuses of power, for her use of non-naturalistic techniques, and for her exploration of sexual politics and feminist themes.
 
With Love & Information, Churchill "comes up with a work which so ingeniously and exhaustively mirrors our age of the splintered attention span." In this debut presentation by the MFA Ensemble, action takes place entirely within a Fine Arts Classroom, with audiences invited to join the performers as integral parts of the piece.
"Each of this work's self-contained segments, some of which are only seconds long, deals with the ways we lust for, process and reject knowledge. At the same time, it teases, thwarts and gluts its audience's capacity to assimilate the forms of information it considers." – Ben Brantley, The New York Times