Image: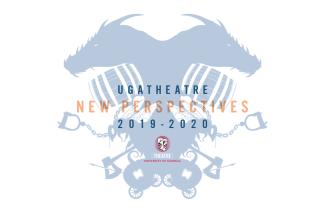 General auditions for UGA Theatre's Fall 2019 season will be held on August 22 & 23 in the Fine Arts Building in the Arena theatre. 
CALLBACK DATES: August 24 & 25
FALL 2019 SEASON
She Kills Monsters – Show Dates: Oct. 3-13 | Cellar Theatre | Director: T. Anthony Marotta
 
Niagara Falls – Show Dates: Oct. 22-27 | Cellar Theatre | Director: George Contini
 
[The Georgia Incarceration Project] Presents: By Our Hands 
Show Dates: November 8, 10, 16, 17 | Fine Arts Theatre
Directors: Dr. Amma Y. Ghartey-Tagoe Kootin, Dr. Emily Sahakian,
Dr. Julie Johnson (Spelman College), and Dr. Keith Bolden (Spelman College)
AUDITION SIGNUP: https://www.signupgenius.com/go/30e0b4ca5ad2fa6f85-fall
Auditions will be by private appointment. You will sign up online for a 4-minute slot. Please arrive at the general auditions at least 20 minutes prior to your appointment so you can fill out an actor information sheet and have your photo taken. Please bring your Fall class schedule with you so you can enter your evening and weekend conflicts on the info sheet.
 
To prepare for General Auditions:
Please prepare two (2) contrasting monologues, not to exceed a combined total of three (3) minutes. Apologies in advance, but due to scheduling constraints, we will ask you to stop at the three-minute limit.
 
It is recommended that you not prepare monologues from any of the three plays being produced this Fall.
 
After the two days of general auditions, the callback lists for all three Fall productions will be posting online Friday evening (Aug. 23). Please check the three callback lists carefully, as you may be called back for more than one production. 
CALLBACKS TIMES & LOCATIONS
Niagara Falls @ 1:00p.m. - 5:00p.m. | Saturday | Room 115 
She Kills Monsters @ 10:00a.m. - 2:00p.m. | Sunday | Room 352 
GA Incarceration Project @ 2:30pm - 5:30pm | Sunday | Room 352 
To prepare for Callbacks: 
1. Read each of the Fall 2019 plays in advance of auditions and familiarize yourself with them.
2. Study the sides from the scripts that each director will have posted online (sides are short excerpts of the script).
3. Dress comfortably since you may be asked to participate in movement exercises during callbacks.
4. Make choices about how you are going to interpret the sides you will be reading during callbacks.
5. Conduct yourself with patience, professionalism, eagerness, and collegiality.
6. This may be self-evident but you must attend callbacks to be cast in the season.
 
UGA Theatre auditions are open to all UGA students, regardless of major – both undergraduate and graduate alike.
 
For questions concerning auditions, please contact Director of Theatre Kristin Kundert at kkundert@uga.edu.